The Wedding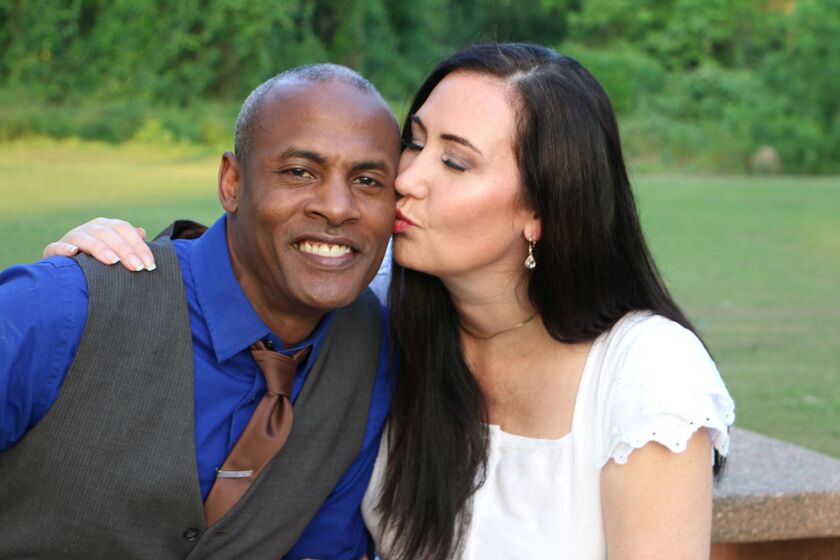 Saturday, August 31, 2019
5:30 PM
Attire: Garden Party
Ceremony and Reception
The Home of Mother of the Groom, Mrs. Dora Nisby
4520 Corley Street, Beaumont, TX, USA
This will be an intimate and casual gathering of our family and our chosen-family.
Our Story
We fell in love!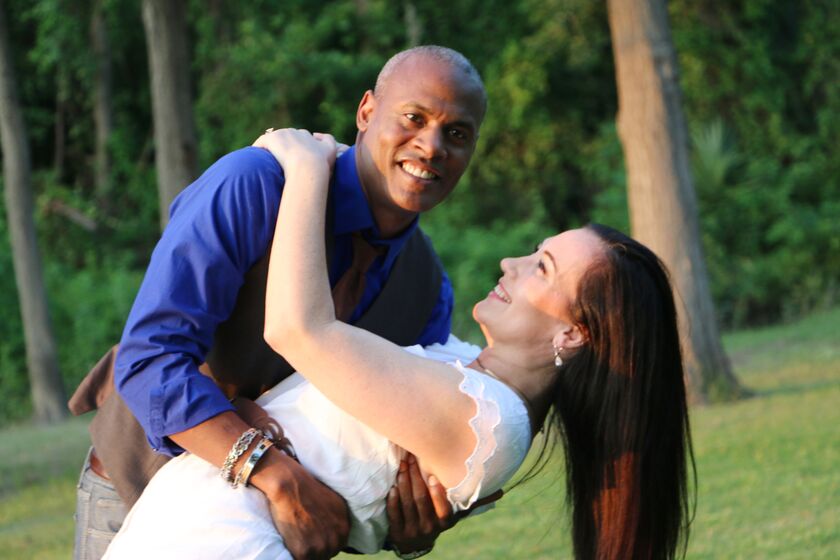 The happy couple's first date was at McCormick & Schmick's and they hit it off right away. They ended up walking hand in hand through the lighted trees of City Centre as they laughed and got to know each other. Claver introduced Barbara to the world of F1 Racing and she dragged him to Country Western dancing. Three years later they have spent many family holidays together with her daughter Jasmine. Claver proposed on January 19th and they are excited to start a new life together!
Wedding Party
Cheri Lynne Martin - Maid of Honor
Barbara met Cheri Lynne while Country Western dancing and the two have become close friends over the past 6 years. Cheri Lynne and Barbara have supported each other's dreams and goals and celebrate life together.
Cheri Lynne has spent twenty three years building successful Health & Wellness practices and Compounding Pharmacies in the Hormone Wellness and Functional Medicine fields.
Cheri Lynne is The Hormone Whisperer and her positive energy lights up the room.
Matthew Clay, Jr. - Best Man
Matthew is Claver's oldest and best friend. It could be said that Matthew and Claver were friends even before they were born.
It was Matthew's parents that introduced Claver's mother to his father. And, it was Matthew's parents that vouched for the goodness of his eventual stepfather after his mother met him. Matthew's parents attended Starlight Missionary Baptist Church in Beaumont, Texas where Claver's stepfather was a deacon.
Matthew was an all-state running back for the Texas football state champion Hebert High School Panthers, and played the same position on scholarship for the Lamar University Cardinals. Both in Beaumont, Texas.
Matthew is recently retired after working 30+ uninterrupted years for the same energy company as an electrician. He currently resides in Lake Charles, Louisiana.
​ Pastor Stephen Edward Broden - Officiator
Pastor Stephen Edward Broden is long-time friend of Claver's and a Raging Elephants Radio contributor.
He studied at the Dallas Theological Seminary where he received a Master of Arts in Bible Studies. Broden founded the Fair Park Bible Fellowship Church in 1987 and serves as its Senior Pastor.
Pastor Broden is a voice, nationally, for the pro-life movement, and is a leader of an organization of black influencers focused on saving the lives of African-American babies. He's an elected member of the Texas State Republican committee and a former candidate for the United States Congress.
Pastor Broden has lived in the Dallas, Texas area for more than 30 years and is married to Donna W. Broden. They have three children.